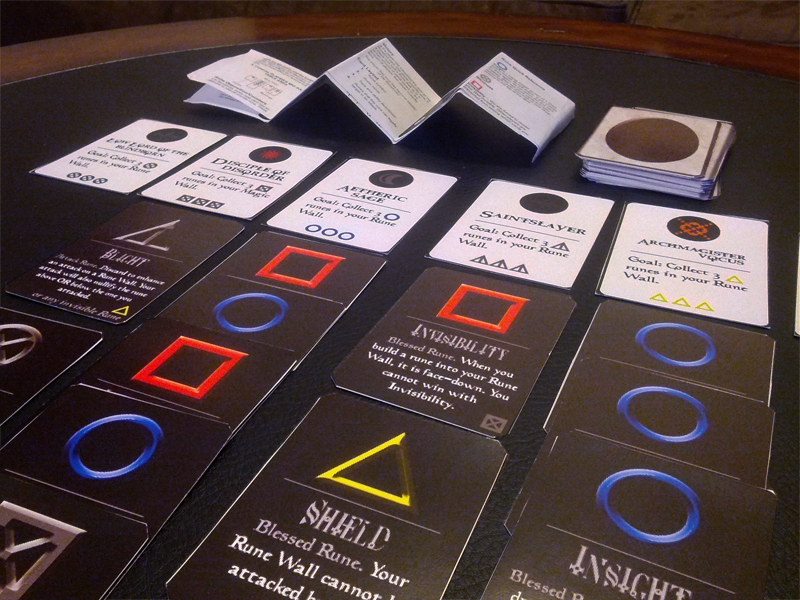 A multiplayer card game.
Production
– 2 Weeks
– Finished March 2011
– Solo Project
Attributes
– Ages: 10+
– For 2-6 Players
– 15-20 Minutes
Gameplay
– Attack/Defense plays
– Separate goals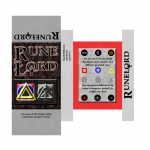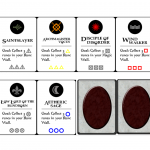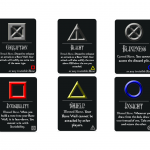 Runelords is a card game for 2 to 6 players with each player having their own individual victory condition. The general goal is to build a certain trio of cards into your rune wall, a line of cards in front of you. Mechanics involve blessing and cursing your opponents or yourself in order to slow or revert their progress or speed up yours.
Files