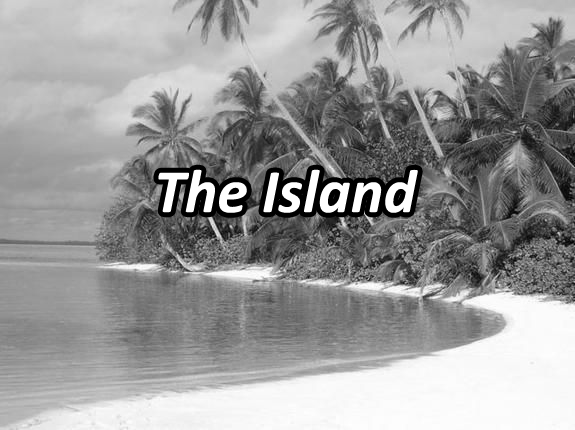 A tabletop simulation for corporate group exercises.
Production
– 6 Weeks
– Finished May 2012
– Solo Project
Attributes
– Ages: 16+
– For 3~5 Participants
– 2~4 Hours
Purpose
– Team-building
– Coworker Appreciation
– Roleplay

The Island is a tabletop simulation intended for corporate group exercises. Three to five participants (either new employees or members of a team within the company) would gather around a table and be led through an experience very similar to tabletop roleplaying games. The scenario involves the participants roleplaying and ultimately attempting to survive together through a shipwreck, isolation on a desert island, and rescue.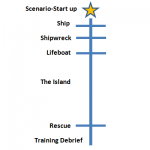 The purpose of the simulation is to teach key concepts called Terminal Learning Objectives, or TLOs, to the participants. These TLOs include: Leadership, Communication, Group Decision Making, and Teambuilding.
The role of the Facilitator is similar to a Game Master. He or she would preferably be a third-party consultant hired outside of the corporate environment, and would be skilled in team intensives and group exercises. The participants would head into the simulation blind, but would receive a debrief at the end of the training session.
Important skills that I learned or practiced included:
Simulation concepts: simulation of life, adherence to reality, extracting gameplay out of realism
Flexible rule systems & the power of roleplaying
Differences in teaching multiple player roles (Player vs. Facilitator)
Looking back, I would have changed the following:
Design the experience from the very moment the participants enter the room to the very moment they leave
Better handling of edge cases (disruptive or cynical participants)
More substantial materials and production quality
Files